Making It in the middle of Nowhere!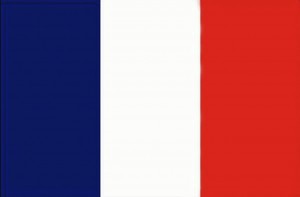 It was a crazy business-idea: offering sophisticated continental coffee and culture in the middle of nowhere. But its success proves that people are more complex than marketers might think, and that they look not for something bland that fits everyone but for something special.
It actually started with the coffee machine. A beautiful, shining Fiorenzato. Cécile and Frank had, with the birth of their daughter, decided to change the hectic life in Basel for the country dwelling in the small village of Lofta in Sweden, and they needed to find an occupation. Many are those who dream of such a switch – and who finds the difficulties overwhelming: work, language, administration, integration…For the couple, it started as a summer dream: buying the old village school house and spending the holidays near the sea, the forest and the undulating pastures. Far from city stress – but also, when settling there, from lucrative jobs! Because they wanted to do something there, in the minuscule village on the granite laden southern east coast: not spend weeks out working freelance on different locations in Europe, as had been the case for Frank.
Then came the machine. Living in the country with the highest consumption per capita of coffee in the world, Cécile and Frank found it nevertheless impossible to get a good cappuccino or espresso outside the city limits of Stockholm and solved the problem by buying a professional machine second hand. The machine, which immediately took an eminent place in the kitchen, gave birth to an idea. What if they offered their coffee to others? The road outside their window was reasonably frequented, at least in the summer, in order to hope for the visit of some coffee-tempted travellers. And so it was to be. A few formalities (mainly with the health administration) to create the company, and off it went: no real business-plan, no bank loans, no marketing study or advertising. Just the sign by the road and a few leaflets distributed in nearby towns.
Today, it is easy to see why it's a success: the mix of the house's1900 Swedish charm, the product quality, the continental aura and the incorporated art gallery draws a public of as well foreign tourists as Swedish families, art amateurs and locals. But in the beginning, nobody except the couple believed it could work. And it was tough the first years. It was a question of making each customer experience a positive one and creating rings on the water. But the scrupulous attention to quality and service, and the adaptation of the menu (a number of light dishes and pastries that change according to season) finally paid off.
So, what drove them to continue during these hard times when everyone predicted a failure? And what drove them to launch the project despite the pessimists' forecasts? The couple simply says that they believed it could work, and that they gave it four years to do so. They knew from the beginning it would take some time and were patient. They simply had a time-limited commitment to a place and to an idea, to which they stuck and of which they would do the most.
Today, five years after, they too admit they had some surprises along the way. They targeted mainly summer travellers and locals, but the client mix has not been exactly as expected. One of the first clients from the neighbourhood came in asking for an "ordinary coffee", not wanting any of that "complicated continental stuff". Frank convinced him to take a cappuccino, and the man was defeated. It was a historic moment, a victory repeated many times since. But despite this success, the local population has been less present than envisioned, turning out to be the clientele hardest to seduce of all. But then there was the hidden population of cosmopolites. Cécile and Frank were amazed by the number of socialites hungry for international habits that came out of the woods when they opened the business. The Swedish east coast is not flashy and fashionable like the west, but suddenly it proved to be far more sophisticated than expected. People inspired by arty, original, continental environments suddenly had a place to meet.
A place to meet. People want to socialize, be it in the city or in the middle of nowhere. But they need a spot to do so in an easy, informal way. In many villages, the "institutions" that used to fill this function are long gone, not responding to contemporary criteria of turnover and profit margins. Establishments trying to respond to the law of many, using blandness to unite, miss one essential point of the successful meeting place. To stimulate social life, a place needs to have an identity. It needs to have something more than a commercial objective to attract. And the key to that identity is engagement: a brave commitment to an idea, to do something special be it in un-charted territory. Cécile and Frank didn't want to create another Swedish café, they wanted something personal.
People like commitment, and they like new experiences. It might take time, but if the engagement is strong enough and the quality of service is there, there is a good chance it will work, even in the middle of nowhere. That is what the Lofta Caffè enterprise has proved. And when it happens, it's rewarding in more than one way, because what could be more satisfying than reviving a beautiful but sleeping rural area, bringing people together, inspiring new initiatives, exposing the place's potential? For Frank, the last point might have been the most important one: Lofta has been "discovered" by people who wouldn't have known it existed without the café. And he believes strongly in the countryside, in its potential not only as a living- but also a working-place.
Of course, the battle never ends. Constant change is inherent to life, and for people like Cécile and Frank, enterprise is a perpetual work in progress. The four-year experiment is over. What's next? Different ideas of development trot in their heads, as well geographical as conceptual ones, and the couple is a little bit secretive about the shortlist. A good idea needs to be simple and original at the same time, and also possible to launch with a certain economy of means. One novelty will be introduced very soon, however. Without disclosing too much, it is yet about proposing a well-known product in a continental, high-end manner.
Who said luxury is only for the rich and for the city-dwellers? And profiting from it in a pastoral environment just makes it so much tastier…