The Knack of a Star!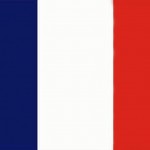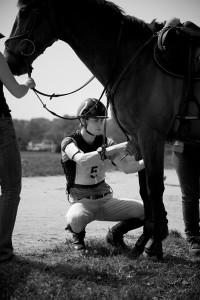 There enviable are people born with a huge talent.
Then there are people born with a huge talent who constantly continue to push this talent to its limits, every day, through tireless work.
These are the real stars. The ones that invest themselves fully in their art, relentlessly engaged, who keep making results, achieve the unachievable and end up defining their field of action one way or another. The visionaries.
Maxime Livio knew at the age of five that he wanted to become a rider – and not any rider but an event rider. Although his parents, Pascale and Didier – who had no connection to horses whatever – may not have taken the toddler's very specific professional prospects seriously in the beginning, they were sufficiently moved by their son's determination to find a stable where they accepted very young children. And there it was. Little did Pascale and Didier expect to spend a large part of their spare time some years later on competitions, and even less at world cups and four-star championships.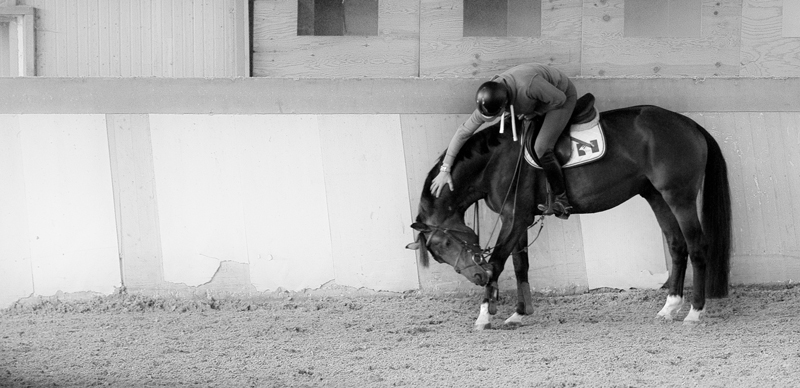 But the road there, and to representing France at the World Equestrian Games this year, was of course not that simple. Not least because school went well. Too well to spend the rest of his life on horses, many thought. But after obtaining his baccalauréat, Maxime was adamant: he was ready to spend the rest of his days eating pasta out of a tin, but his career would be an equestrian one. Surrending to the inevitable, his parents however stated two conditions: that he would obtain a diploma from the prestigious national riding school in Saumur, the ENE, and that he would build an independent future for himself, not needing to rely on the hasards of benevolent equestrian employers and horse owners in order to have access to first class mounts. Said and done: when leaving the ENE's Pôle Espoir, France's breeding ground for future champions in Saumur, Maxime established his own stable in the area, running on a combined business model of competition training, commerce, syndication and training of young promising riders (who live at the property and alternate their equestrian education with studies at Saumur's best college).
For France, there is a lot of new thinking in this project. Maxime was one of the first to import the strategy of syndication, where a horse is bought through the participation of a group of people, each person buying a share and contributing to the maintenance according to his proportion of ownership. It permits riders to obtain quality mounts and people without colossal means to acquire a part of a competition horse – to be sold when increasing in value or to be kept for the pleasure of following its career and taking part in elite competition life in a privileged fashion. The "sport-étude", where youngsters combine college and sport education at a high level, already existed but mainly as public institutions, not, as in this case, attached to a champion rider.
 A perfect success story, one would think. And it is, in certain ways. But nobody knows better than Maxime how fragile that notion is. When, in 2011, on the ascending path, three of his best horses were injured and the competition season almost came to an end, life looked pretty grim. For someone whose career it is to be a champion, future prospects can change radically from one day to the other. No matter how much hard work and care that has been invested, over many years. Because that is also the thing with eventing: the schooling, which strives for high levels in as well dressage as jumping and cross-country, takes a very long time. Not only does the anatomy of the horse need to develop in accordance with its maturity, but also his mentality. The daily work is a betting on a future potential and health. Maxime's strategy in this respect is to let the horses grow in their own pace, try out the next level and, if it proves tough, rather let the horse go back to an easier level for some time, until he is ready. Everything is extremely progressive. So when Maxime grabbed a conspicuous silver in the prestigious four-star event of Pau last autumn, he was slightly astonished by the all the new attention: this was the logic result of a lot of hard work and previous victories with his horse, Cathar de Gamel.
When talking about his professional history and present strategy, Maxime never stops mentioning all the people he learned from, this or that, and helped him become what he is today – it is also clear that the learning is in no way finished, and that the persons that constitute his team are extremely important. One of the main characters of Maxime's entourage was, for a long time, the illustrious dressage trainer Tristan Chambry, to whom Maxime still pays tribute as being the person having conferred to him the very particular dressage notions and style that are now part of his trade mark (cf below).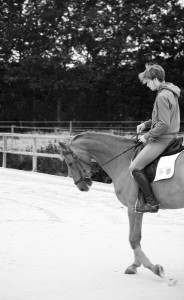 The Pau silver got a lot of attention. But people who know Maxime have been waiting for this, and were not the least surprised. It is an impressive guy, with a very clear vision not only of what he wants to do but also how he wants to do it. To him, reaching the top is not only about results – it is also about instilling sense into the activity. Completely convinced of the power of engagement and good will, Maxime knows that mutual confidence – may it be with a horse or a human – is key. He surrounds himself carefully, for the long term, attentive to personality and favouring probity before suppleness. Because, as with the horses, he knows that the best work is achieved when giving a certain leeway to each and everyone's specific character.
Until now, his method seems to work quite well. We are extremely curious to see what the future will bring.
Tristan Chambry's teaching is about the basic need to learn to feel the horse so that the rider can correct himself rather than always have a trainer giving instructions. And, in what you feel, the horse must always be completely engaged and strongly forward-moving. This will in the beginning imply less control and less attention, but it is an unconditional prerequisite for all dressage. In that strong movement, the rider will progressively try to increase the balance and the rassembler of the horse – but always in adequation with its muscular development. The need to feel the horse is, according to Mr.Chambry, all the more important as every horse is different and demands different solutions, and as each and every one can accept very different paces of progression.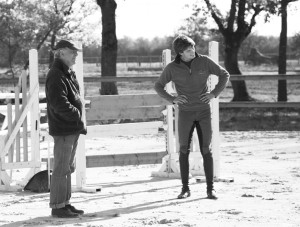 ************************
All photos in this article © Denis Galpin.